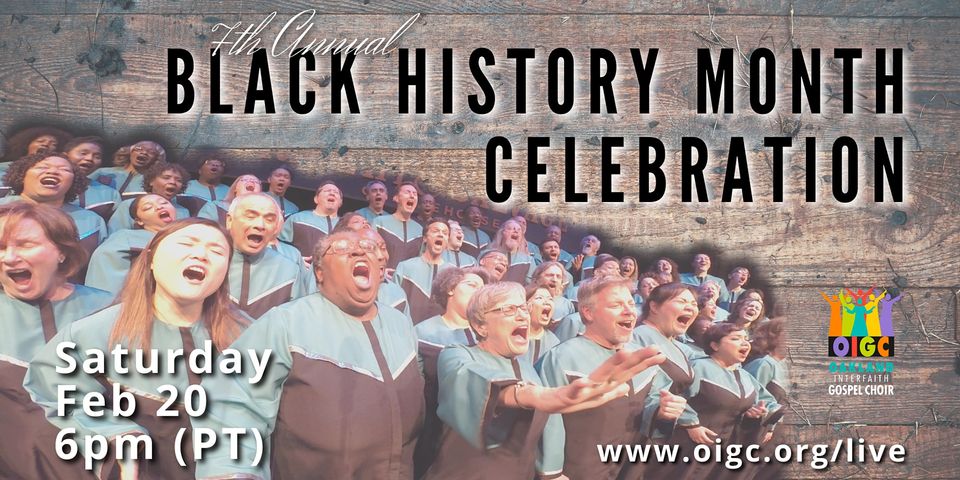 7th Annual Black History Month Celebration
OIGC's 7th Annual Black History Month Celebration
OIGC's 7th Annual Black History Month Celeberation
Saturday, Feb 20, 2021 – 6:00 PM (PT)
FREE!
Please consider a donation of $20, the amount of a ticket to attend the Black History Month concert in years past.
www.oigc.org/live
* * * * *
This event is made possible with support in part from the following foundations: California Arts Council, City of Oakland Cultural Fund, Clorox Foundation, the Hewlett Foundation, National Endowment for the Arts, Oakland African American Chamber of Commerce, the Zellerbach Foundation, and with support from individual donors like you!
Visit 
www.oigc.org/donate
 to make a donation today.