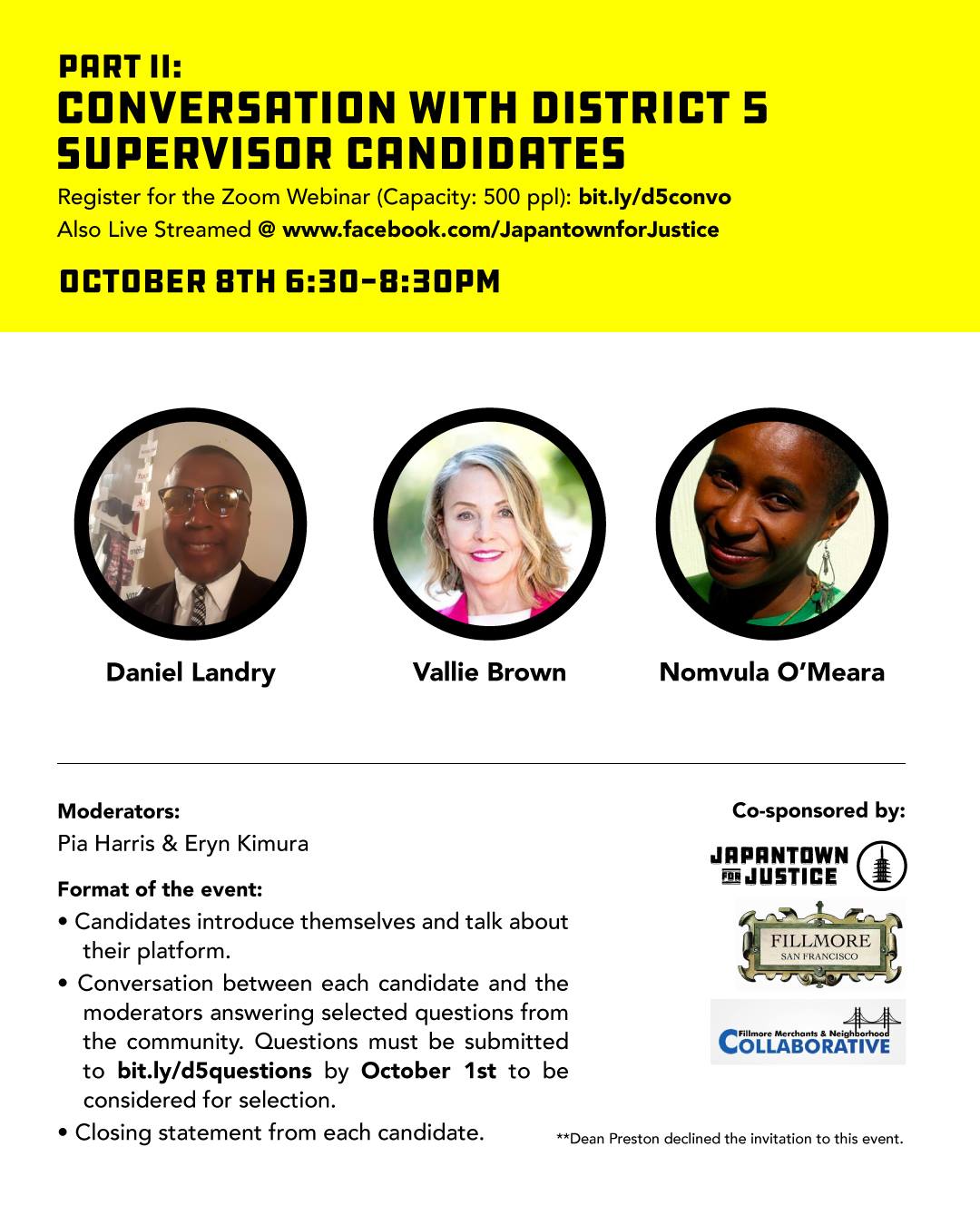 Conversation with District 5 Supervisor Candidates
 6:30 PM PDT – 8:30 PM PDT
Online with Facebook Live
***Update: All candidates (Daniel Landry, Dean Preston, Nomvula O'Meara and Vallie Brown) will be in attendance***
Flyer to be revised soon
Japantown for Justice, Fillmore Merchant and Neighborhood Collaborative and Fillmore Merchants Association are proud to co-sponsor our 2020 District 5 Supervisor Candidate event. We were overwhelmed and thrilled about the turnout for our first event that happened on September 10th. We listened to our communities and heard the need and desire to get to know our candidates better in preparation for the election. We are excited to present the updated format for this event to provide an opportunity for you to get to know our candidates better.
The format will include a candidate self-introduction to highlight their platform and priorities followed by a 1 on 1 interview-style discussion with the moderators.
Questions were collected from the community and will be incorporated within the event.
You can watch this event by registering for our zoom webinar at 
bit.ly/d5convo
. Or you can watch this event on facebook live on Japantown for Justice's page. For more information, please contact japantownforjustice@gmail.com.
We look forward to having you join us for a "Conversation with District 5 Supervisor Candidates" and will see you October 8th!