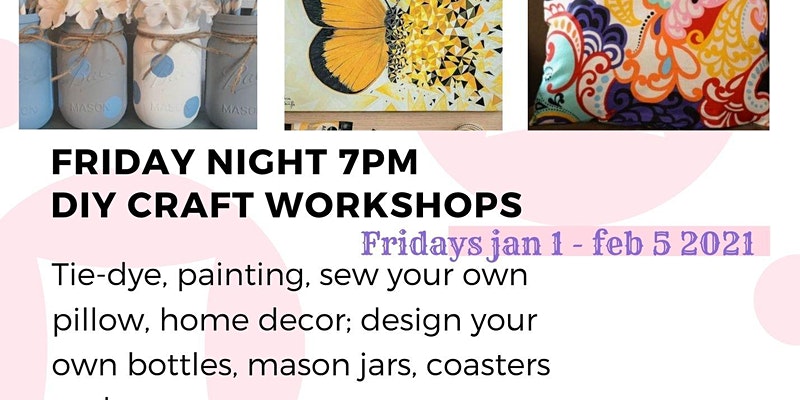 DIY Decor Craft Workshops
Honey Art Studio invites you to create your own designs. Workshops led by creative artists using various art mediums.
About this Event
Join our fun & creative projects. Every Friday night in January and February 5, 2021.
At the end of the workshop you will have a custom design.