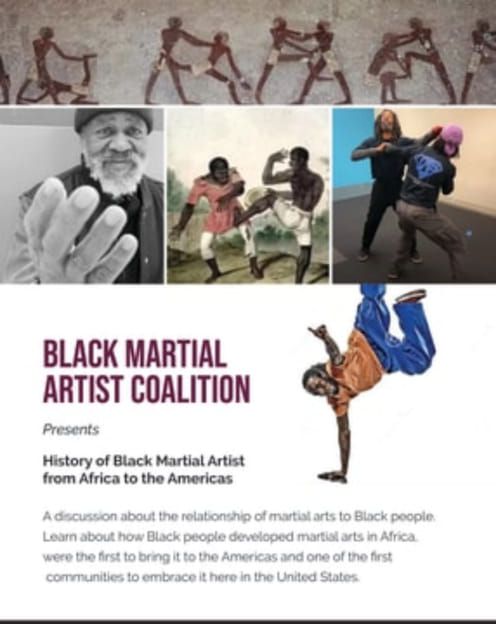 History of Black Martial Artist from Africa to the Americas
Black Martial Artist Coalition Presents :
Learn about the Black roots of the fighting arts from  ancient history to slavery and to the urban city . The unknown and overlooked contribution of Black people to the arts .  Its embedded in our heritage , culture and music .  Get the rich experience of stories only these kind of people can tell. You learn will things about San Francisco nobody even teaches.
Sunday 2pm.
https://us02web.zoom.us/j/89470489841