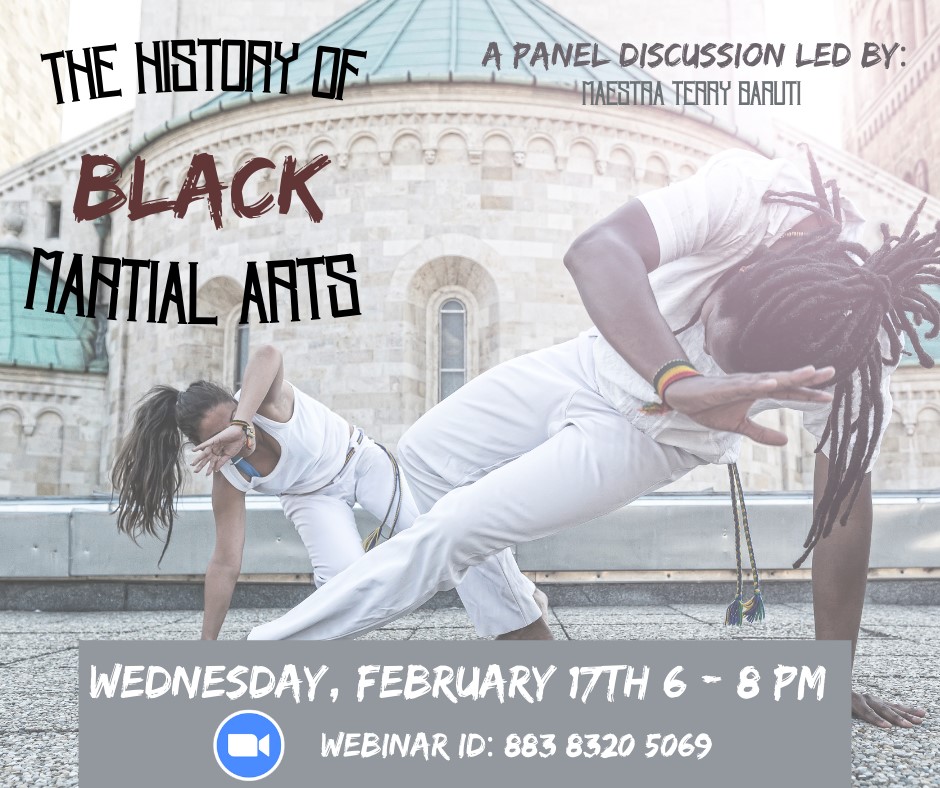 History of Black Martial Arts my Mestre Terry Baruti
Join us February 17th on a monthly 3 part series as we discuss the history of Black Martial art with Capoeira Mestre and Historian Terry Baruti .
Teacher Terry has studied Martial Arts for 50 years and has taught it to Black youth in the ghettos of San Francisco for 40.  He has a wealth of knowledge about Black martial artist and martial arts in general.  On February 17th Huey P. Newtons birthday we will explore the deep rooted connection to martial arts Black people have .