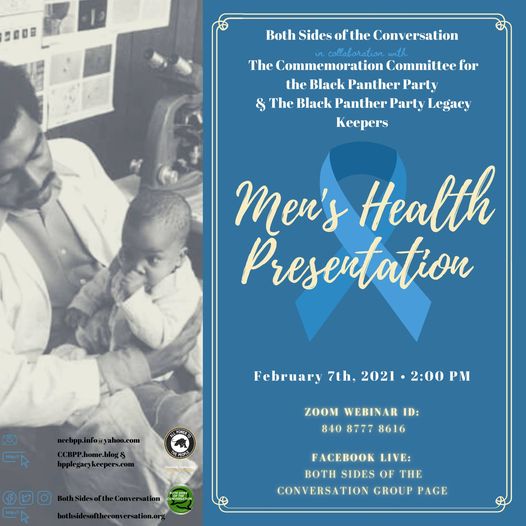 Men's Health Presentation
Bringing this invitation to our next Sunday Conversation to you all a little early since this is a special chat in collaboration with our amazing returning panelists: The Commemoration Committee for the Black Panther Party & Black Panther Party Legacy Keepers! 
We'll be wrapping up this health series with a presentation on Men's Health! We'll be discussing concerns and points of awareness in regards to maintaining healthy lives. 
You don't want to miss it!