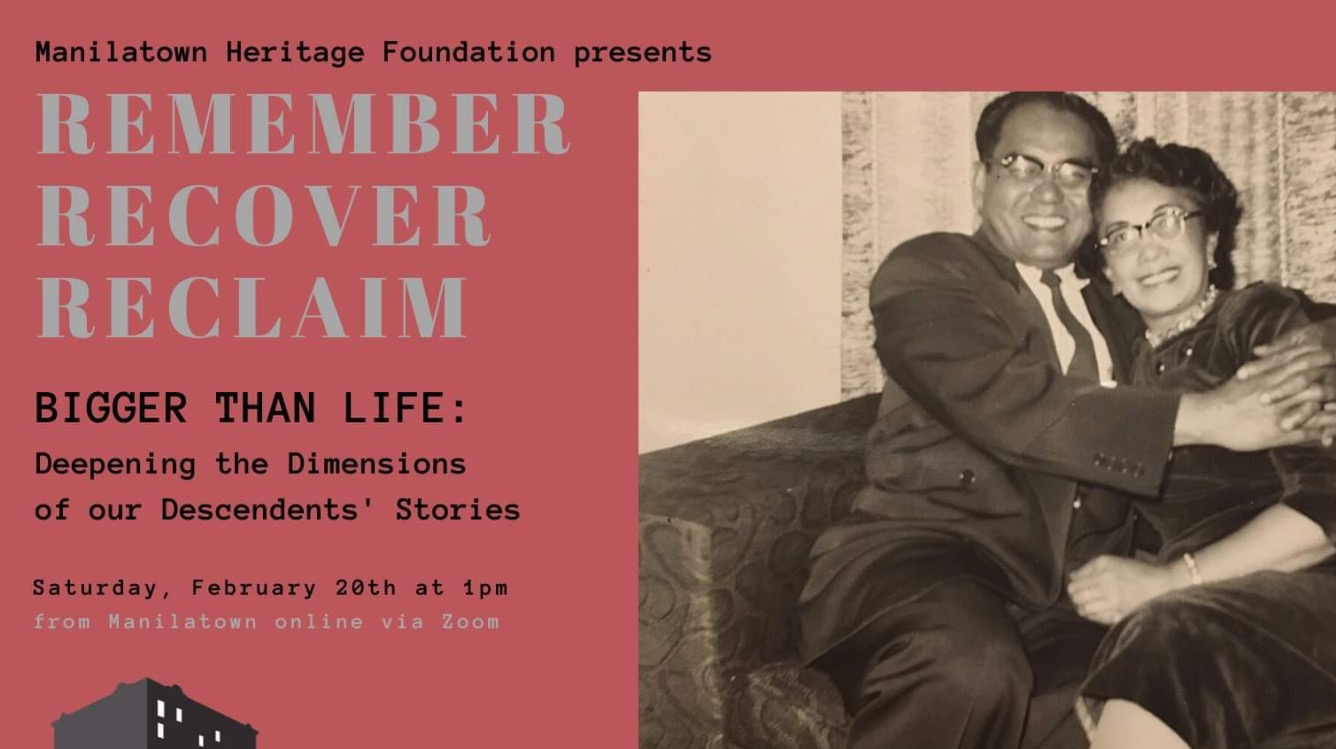 Remember, Recover, Reclaim: Bigger Than Life
Please join us in our fourth discussion in the Remember, Recover, Reclaim series, hosted by Dr. Estella Habal. This series remembers our Filipino-American community members who labored, organized, worshipped, danced, lived and died in San Francisco's Manilatown neighborhood and beyond. This program recovers these stories to reclaim our heritage.
Our February 20th program, co-sponsored by the Philippine American Writers and Artists, Incorporated (PAWA), is entitled, "Bigger Than Life: Deepening the Dimensions of our Descendants' Stories. It features the story of Celestino Alfafara and the Alfafara Family.
Celestino Tagimacruz Alfafara (1898-1990) may best be known for the victorious case he filed in 1945, challenging the Alien Land Act of 1921, that went to the California Supreme Court, Alfafara v. Fross. Through this case, Filipinos gained the right to own property in California. Both the Fil-Am Community and people in personal life often described him as "bigger than life." Hear stories first hand from Mr. Alfafara's granddaughter Lisa Sugitan Melnick and niece Hermina Florido about his presence in their lives and how their own paths may, or may not have, been shaped by his legacy.
We look forward to having you join us for this FREE Family-Friendly program. Register via Eventbrite: https://www.eventbrite.com/e/remember-recover-reclaim-with-dr-estella-habal-bigger-than-life-tickets-138098728013
For more information about the Remember, Recover, Reclaim series or the Manilatown Heritage Foundation please contact us at: mhf@manilatown.org