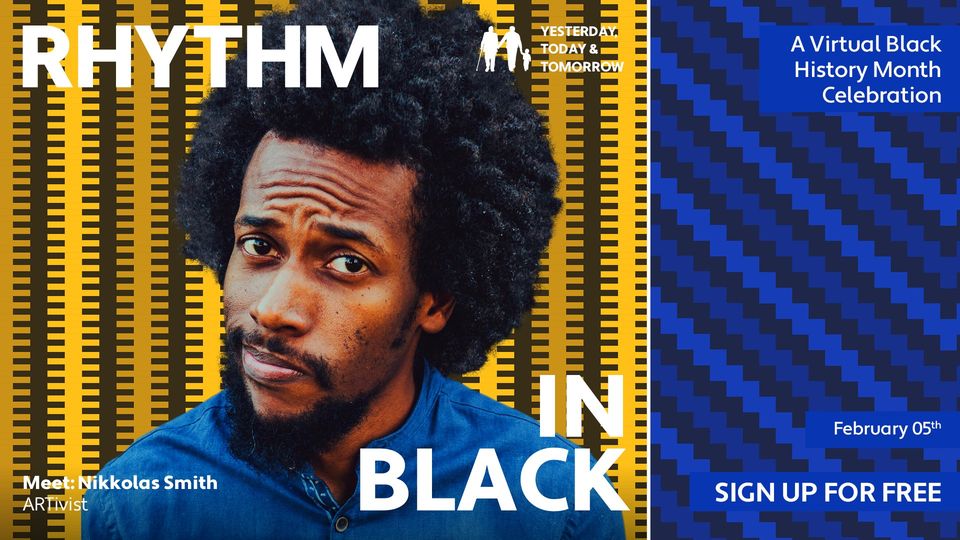 Rhythm In Black: Yesterday, Today & Tomorrow – A Black History Month Event
Our rhythms tell our history.
Andy Street Long Beach invites you to experience our first fully-virtual FREE Black History Month Celebration: Rhythm In Black.
Interact with speakers from throughout the community, enjoy performances from local artists and musicians, and be immersed in the Black experience of Yesterday, Today & Tomorrow from all corners of the diaspora. Celebrate with us on Feb 5th.
Rhythm In Black welcomes people from all walks of life to experience "Forgotten Images," our exhibit of authenticated works of writing, art, and artifacts of African heritage from the 1600's to the modern Civil Rights Era.
Come be immersed in African American music & art and join discussions about their transformational power on our youth.
Or simply expand your horizons with an exciting dive into African culture