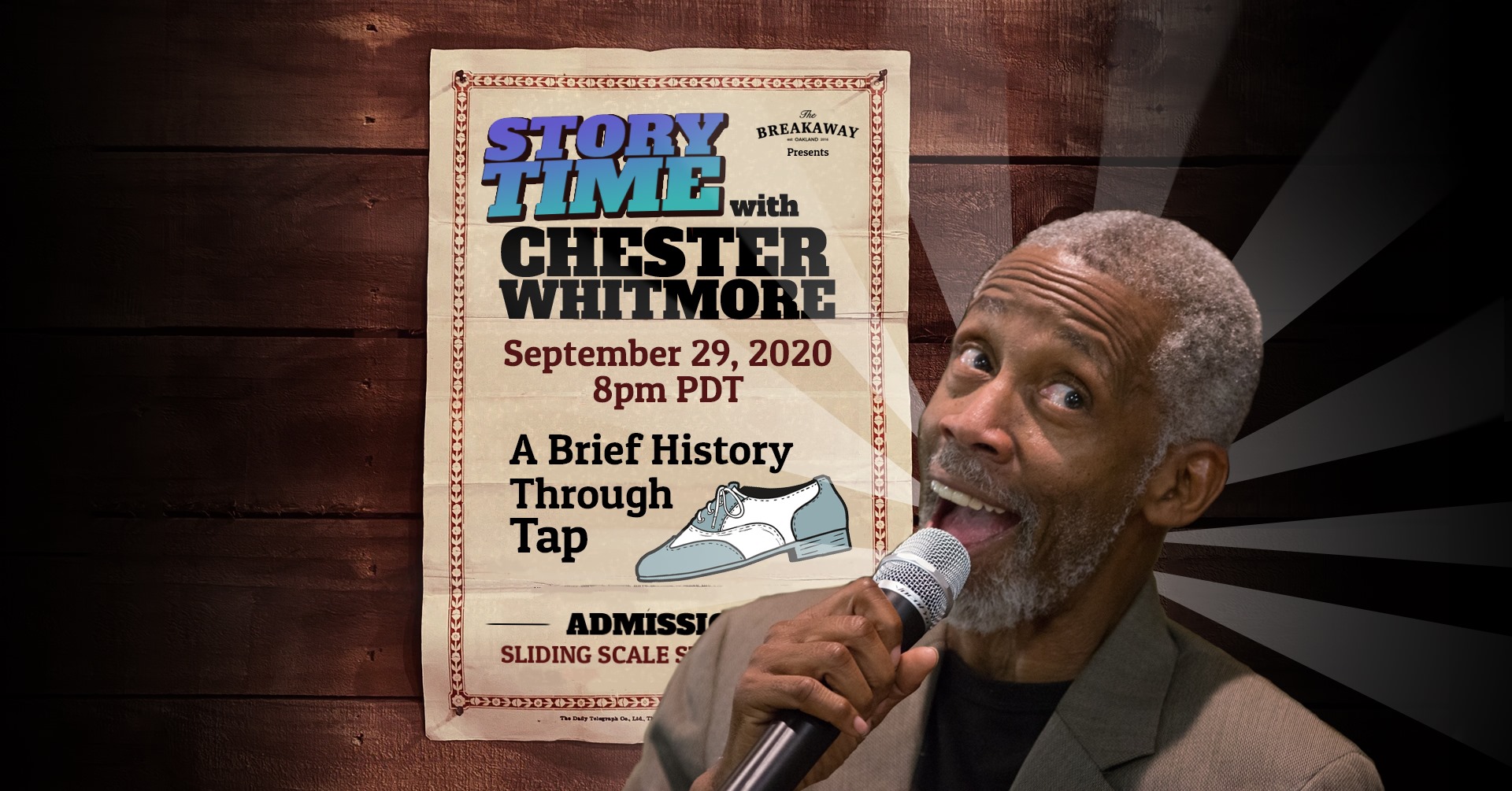 StoryTime with Chester Whitmore: A Brief History Through Tap
breakawayswing.square.site
We're delighted to welcome back Chester Whitmore, a.k.a. "Lord of the Swing", for another episode of StoryTime!
In this installment, Chester will talk about the key historical figures in the history of tap – or rhythm dancing. We will be watching some vintage clips together and hear Chester (along with possible special guests) sharing historical context and breaking down movements of these legends.
Everything is on sliding scale, starting at $1. Come join us for an evening of history and inspiration! Register online to get the zoom link at 
https://breakawayswing.square.site/
The talk is scheduled to run for 90 minutes, with live Q&A towards the end. But if you have been to one of these before… you know the party doesn't stop till Chester needs some shut eyes, which can be quite a while!
. . . . .
Dancing since 1974 and a protege of Fayard Nicholas (of the Nicholas Brothers), Chester has been traveling around the world on tour as dancer, teacher, choreographer, filmmaker, drummer, band leader, and entertainer. He and his dance company, Black Ballet Jazz, have performed with the Lionel Hampton Orchestra, the Duke Ellington Orchestra under the direction of Mercer Ellington, the Count Basie Orchestra under the direction of Frank Foster, Joe Williams, and the great Miles Davis. Chester Whitmore's choreography can be seen in music videos by Weird Al Yankovic, Tina Marie, Boys II Men, Sugar Ray, and most recently in the hit movie musical "La La Land".