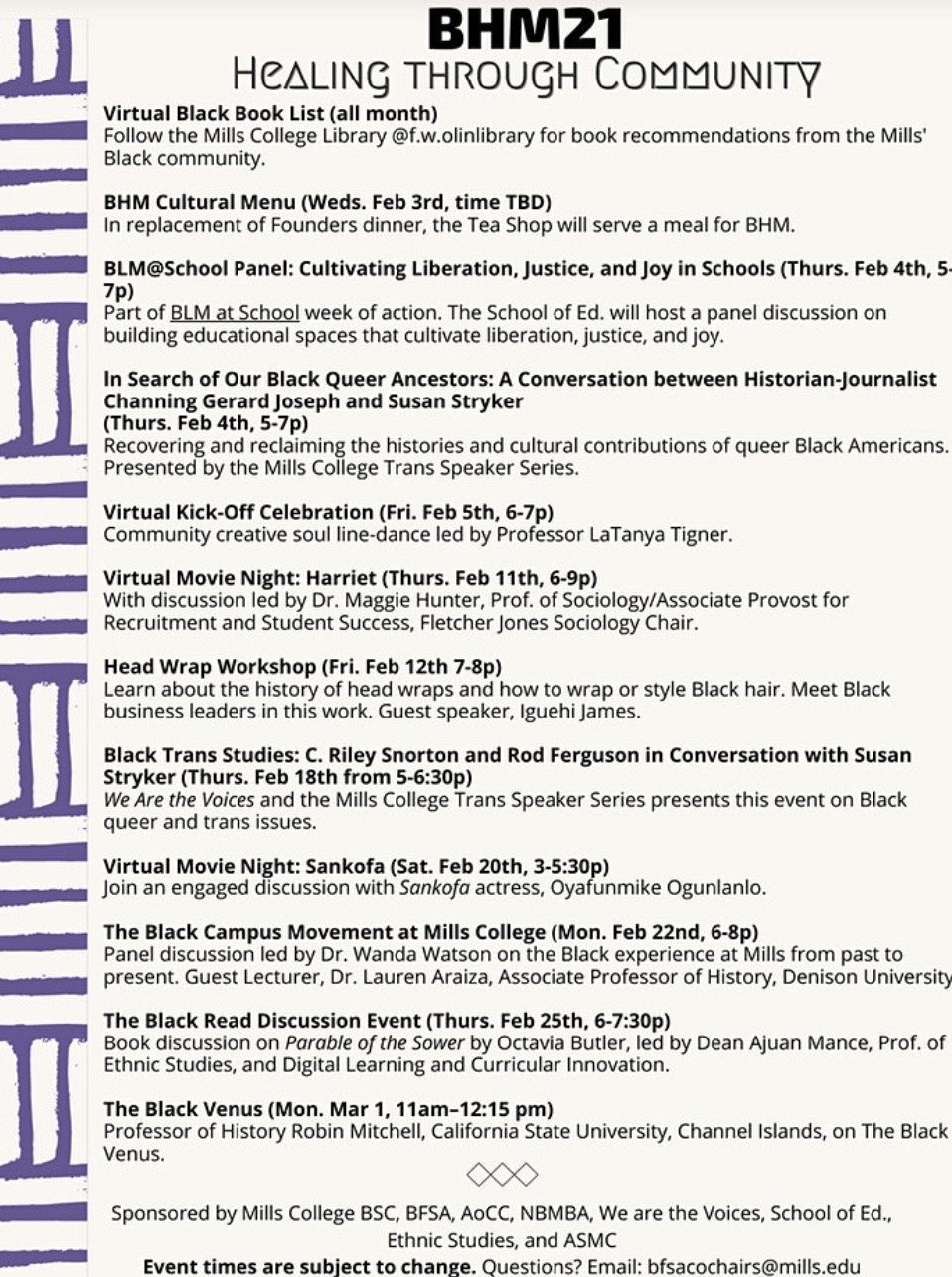 The Black Campus Movement at Mills College
Mills College Black History Month 2021 (BHM21) presents….
The Black Campus Movement at Mills College
Dr. Lauren Araiza, Associate Professor and Department of History Chair, Denison University and other Mills panelists discuss Dr. Araiza's article and the Black experience at Mills from past to present. Panel Facilitator-Dr. Wanda Watson (Assistant Professor of Education John and Martha Davidson Professorship), Tsion McYates (current BSC President), Micheline Beam (Alumnae of Color Committee Member), Sascha Brown (Alumnae Special Projects Consultant/Alumnae), Dr. Chinyere Oparah (Provost/Former BSC Faculty Advisor), Demetria Huntsman (Black Futures Lab Director of Operations & Finance/Alumnae).
This event is part of the Mills College 2021 Black History Month (BHM21), as well as the year-long Black community programming at Mills.