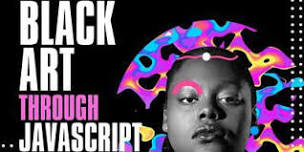 2022 Black Girls CODE In-Person Summer Camp Bay Area
Our two week camp provides hands-on, project-based instruction, where campers ages 12-17 engage in tech instruction. The camp meets from 9AM-4PM with lunch, breaks, community building, field trips and of course coding! Our camps offer a space where girls can learn computer science and coding principles in the company of other girls, with mentorship from women they can see themselves becoming. 
Join Black Girls Code for a two-week summer camp on the theme of Black Art.