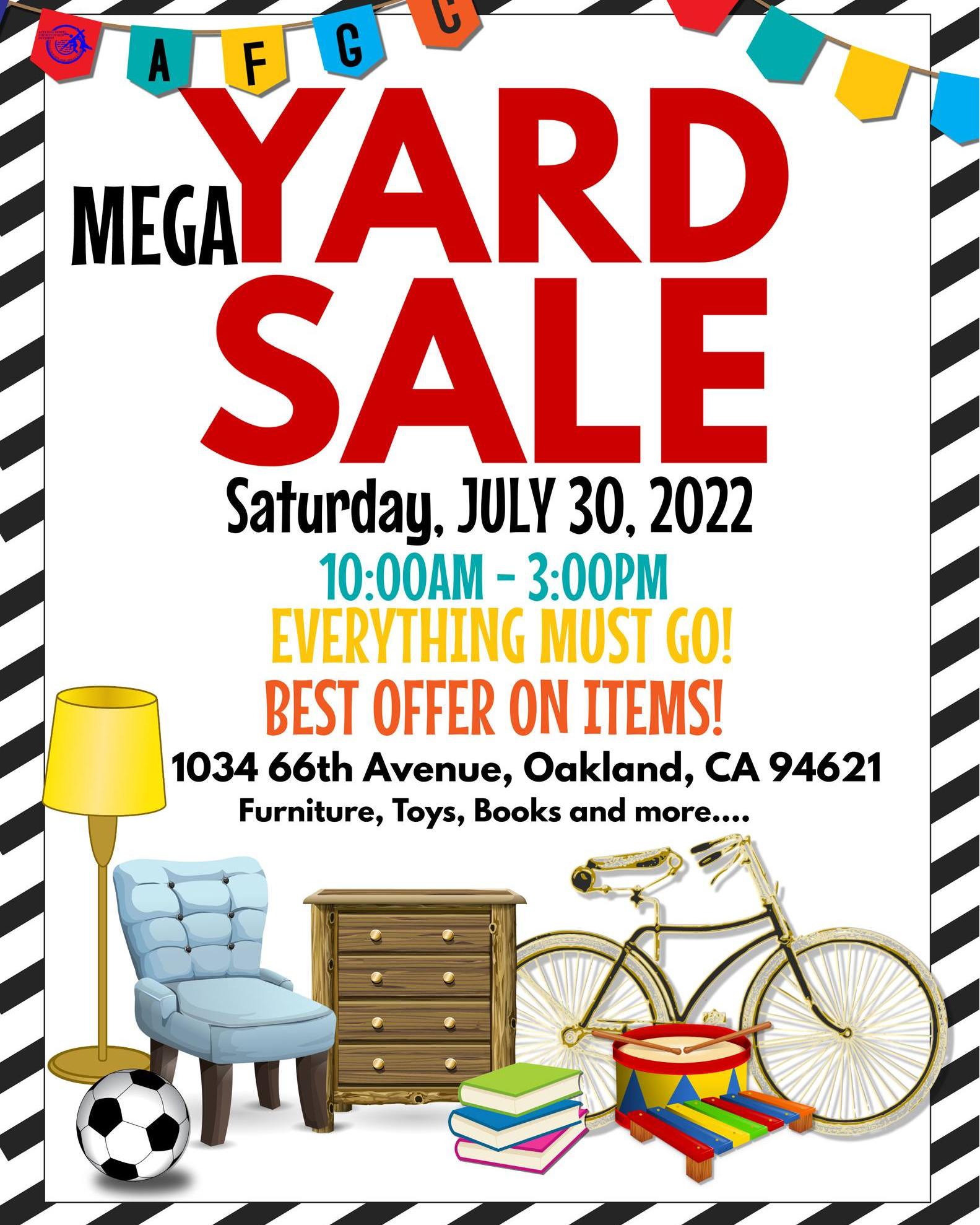 Acts Full Gospel Yard Sale
YARD SALE
EVERYTHING MUST GO!
Join us on Saturday, July 30, 2022 from 10:00 am – 3:00 pm for our Mega Yard Sale.
Items include, electronics, toys, books, musical equipment, chairs, boats, and much more! There's something for everyone! We accept Cash, Debit Card, PayPal, or Acts Full Gospel cash app.
"The blessing of the LORD, it maketh rich, and he addeth no sorrow with it." (Proverbs 10:22).
Please call the church for more information at 510-567-1300.