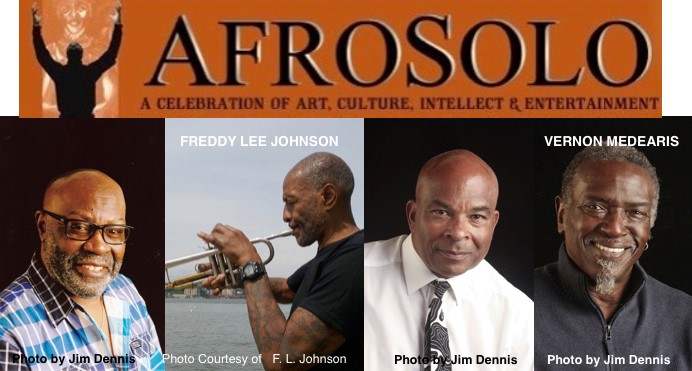 AFROSOLO , A CELEBRATION OF ART , CULTURE, INTELLECT & ENTERTAINMENT
The award-winning AfroSolo Arts Festival presents its 26th Annual Season of Black Voices: Our Stories, Our Lives during Juneteenth celebrations in a two program format — Program One: June 9-13 and Program Two: June 17-June 20, 2021. Created and produced by Thomas Robert Simpson, the Festival's mission is to nurture, promote, and present facets of the African American experience through solo performances and the visual arts.
Program One features the journeys of four formerly incarcerated Black men on their road to recovery and their return to society. Program Two features AfroSolo's founder, Thomas Robert Simpson, as he recounts how his father overcame many struggles as a Black man raising a family in the Jim Crow South.
This year's festival takes place On-Demand via AfroSolo's YouTube Channel (programs to be posted in June). To make the performances available to a wide audience, the online event is free of charge. No RSVPs are required.
SAVE THE DATES!