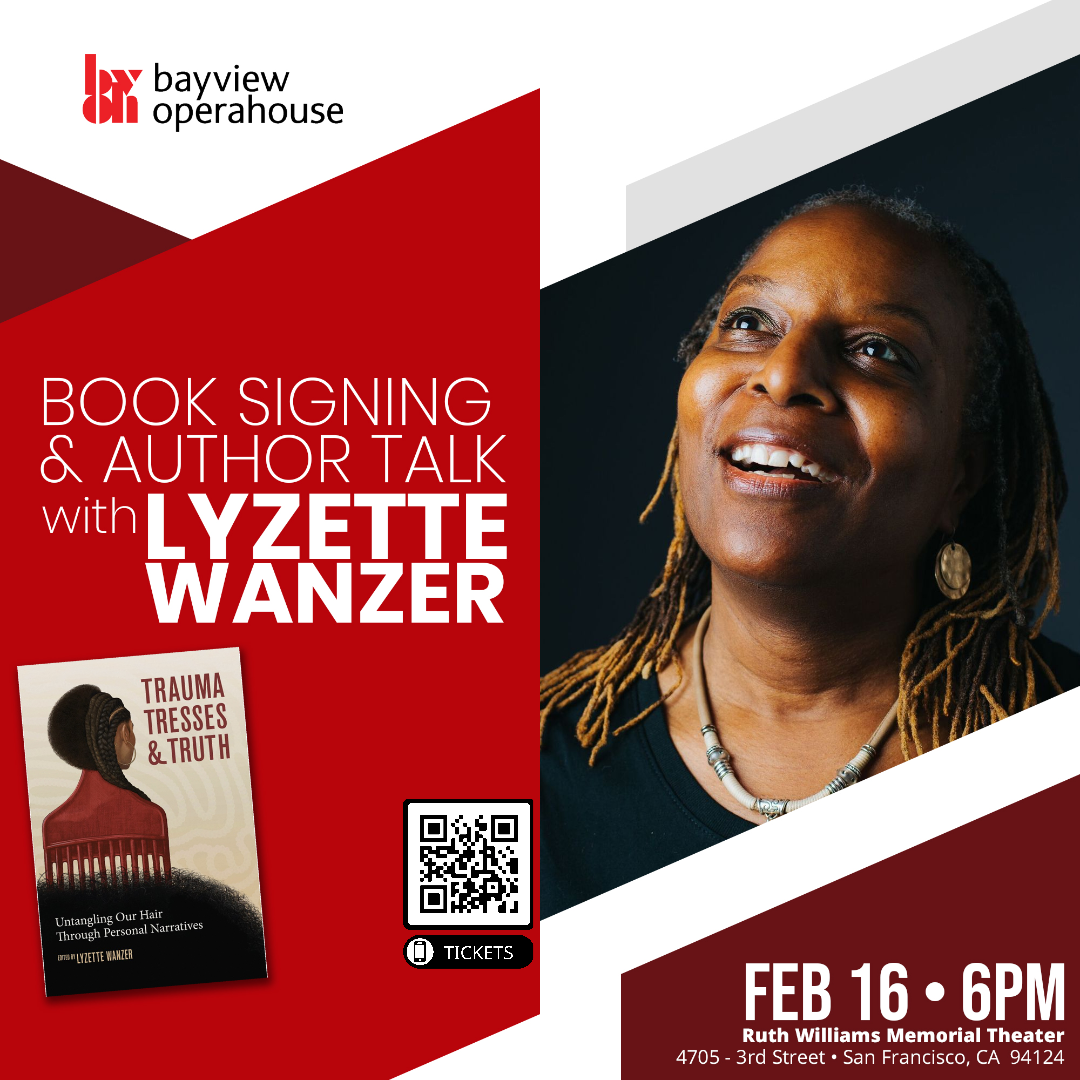 Book Signing/Author Talk: Trauma, Tresses and Truth
On Thursday, February 16th, come out to the Ruth Williams Memorial Theater for a book signing and conversation with Lyzette Wanzer, M.F.A. about her new book Trauma, Tresses and Truth. 
A Library Journal Best Social Science title of 2022 
Black women continue to have a complex and convoluted relationship with their hair.
From grammar and high schools to corporate boardrooms and military squadrons, Black and Afro Latina natural hair continues to confound, transfix, and enrage members of White American society. Why, in 2022, is this still the case? Why have we not moved beyond that perennial racist emblem? And why are women so disproportionately affected?
Why does our hair become most palatable when it capitulates, and has been subjugated, to resemble Caucasian features as closely as possible? Who or what is responsible for the web of supervision and surveillance of our hair? Who in our society gets to author the prevailing constitution of professional appearance? 
Particularly relevant during this time of emboldened White supremacy, racism, and provocative othering, this work explores how writing about one of the still-remaining systemic biases in schools, academia, and corporate America might lead to greater understanding and respect.
Books will be available for purchase at the event.