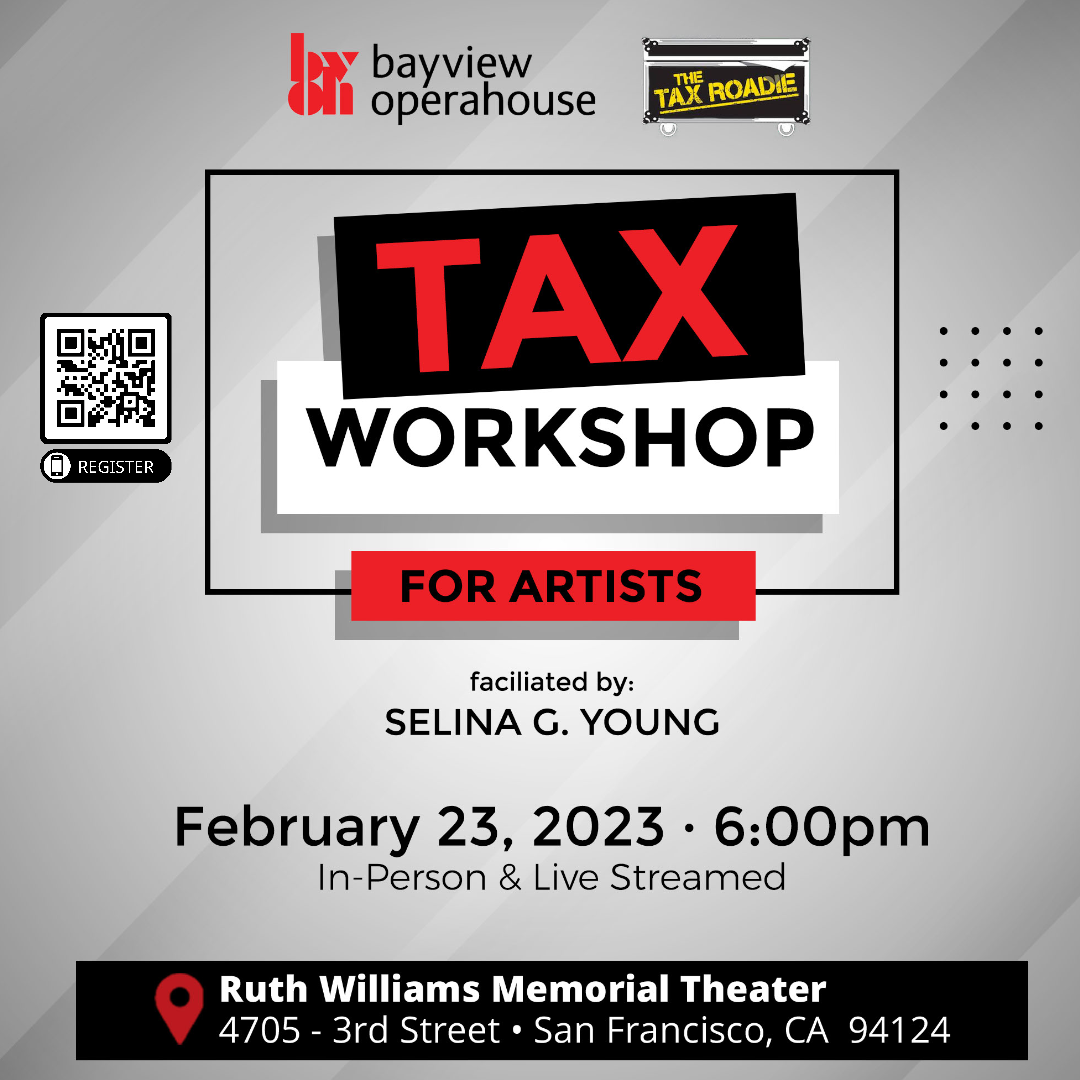 Free Tax Workshop For Artists
Free tax workshop with certified tax preparer and career artist Selina G. Young. Learn about the different forms you encounter as an artist, how to file grants and what deductions/writeoffs you can make. 
Note: This workshop is informational only. No taxes will be prepared on this day.