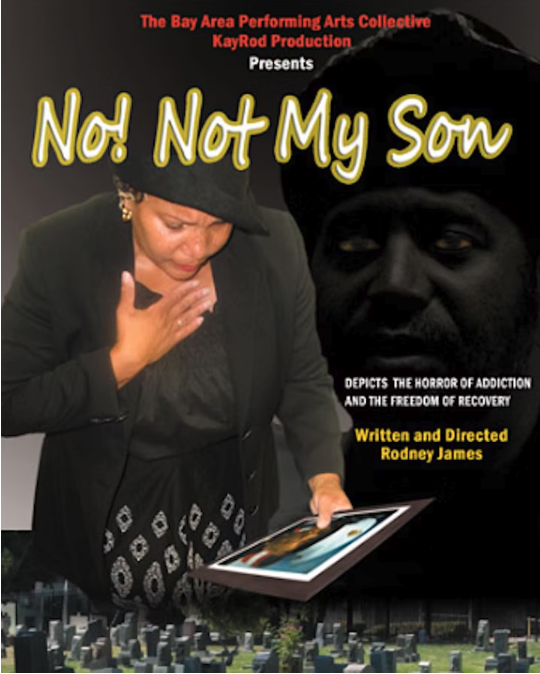 No! Not My Son by Rodney James
"No! Not My Son" is a play that takes a poignant look at the highs and lows of a family and a community in the grips of drug addiction, and the toll that it takes on each person. Set in the Vietnam era, when many of our young men were returning from war with their childhood hopes and dreams shattered by addiction, Rodney tells the story of a family and community like many others then and many others now. "No! Not My Son" speaks to our hearts in a way that is touching, thought provoking, and informative with that touch of humor that has become the trademark of writer, Rodney E. James. It is truly a play that offers a solution!
BVOH is a proud supporter of this production through our Tools of the Trade Artistic and Professional Development Program generously funded by the Dreamkeeper Initiative and the San Francisco Office of Economic and Workforce Development.
Hourly Schedule
Opening Night | Friday, March 17th, 2023 | 8:00pm
Matinee Performance | Saturday, March 18th, 2023 | 3:00pm
Closing Night | Saturday, March 18th, 2023 | 8:00pm